An immersive journey into the realms of legends, the supernatural, and the depths of the human soul.
Bogdan Dragos, a talented and visionary author, presents his highly anticipated new book series, The Alexander Kent Files. With his previous works, "Insight" and "The Knight Within," Bogdan has established himself as a master storyteller, captivating readers with his profound narratives and vivid imagination.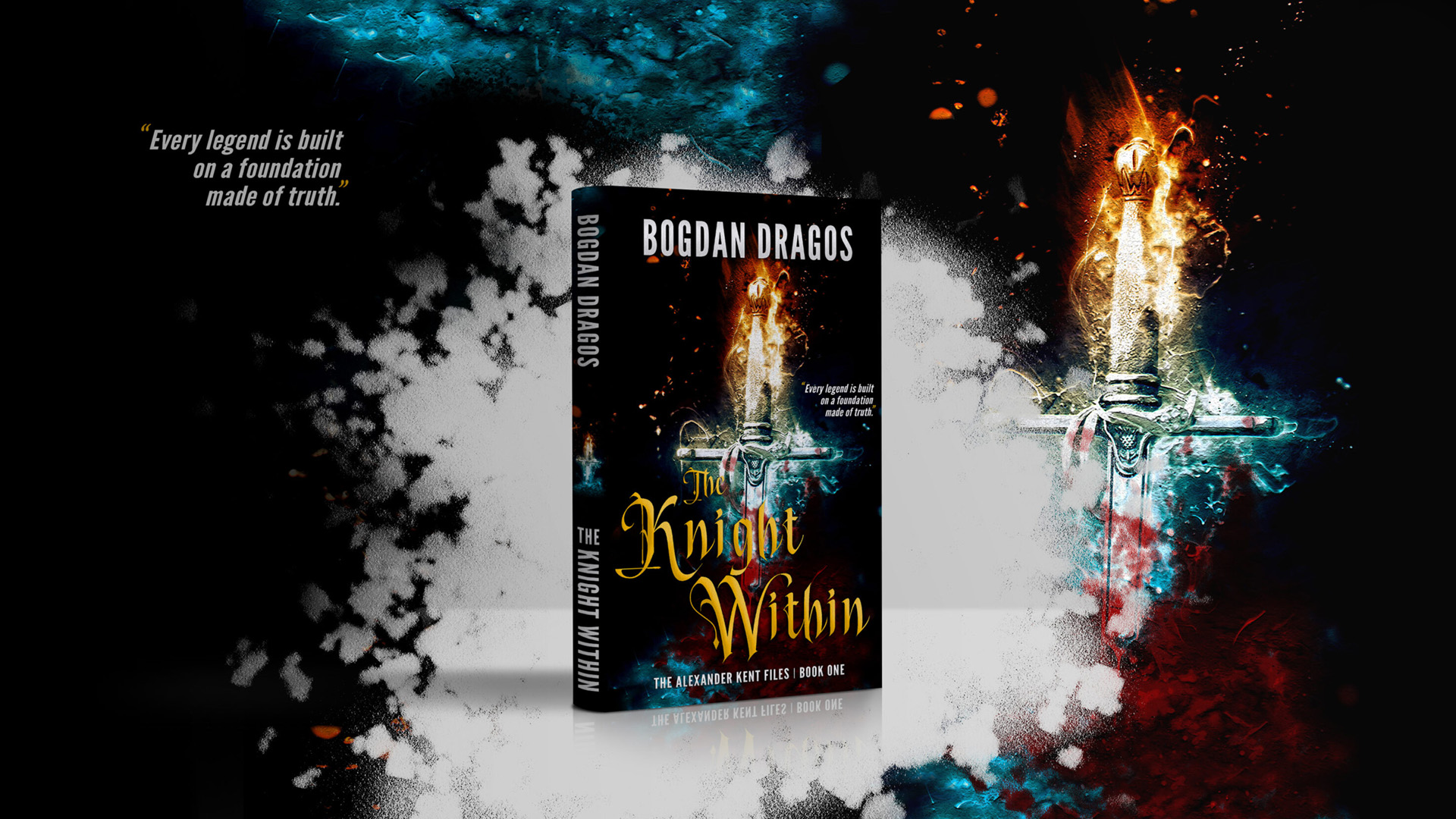 Bogdan Dragos, a renowned author known for his captivating storytelling, partnered with our marketing agency to launch his highly anticipated book series, "The Alexander Kent Files." The project aimed to create a cohesive and compelling brand identity, design captivating book covers, develop an engaging website, and execute effective digital marketing campaigns to maximize the series' visibility and appeal to his target audience.
Worked closely with the author, understanding his vision and translating it into compelling designs that capture the essence of each book. Collaborated with Bogdan Dragos to bring his literary creations to life.
Brand Strategy / Visual Identity
We conducted an in-depth analysis of Bogdan Dragos's previous works, themes, and audience preferences to craft a brand strategy that resonated with his existing fanbase while attracting new readers. The visual identity reflected the series' mysterious and adventurous essence, combining dark and rich colors with intricate typography.
Bogdan Dragos saw an increase in his author brand's recognition, positioning him as a skilled storyteller with a dedicated fanbase.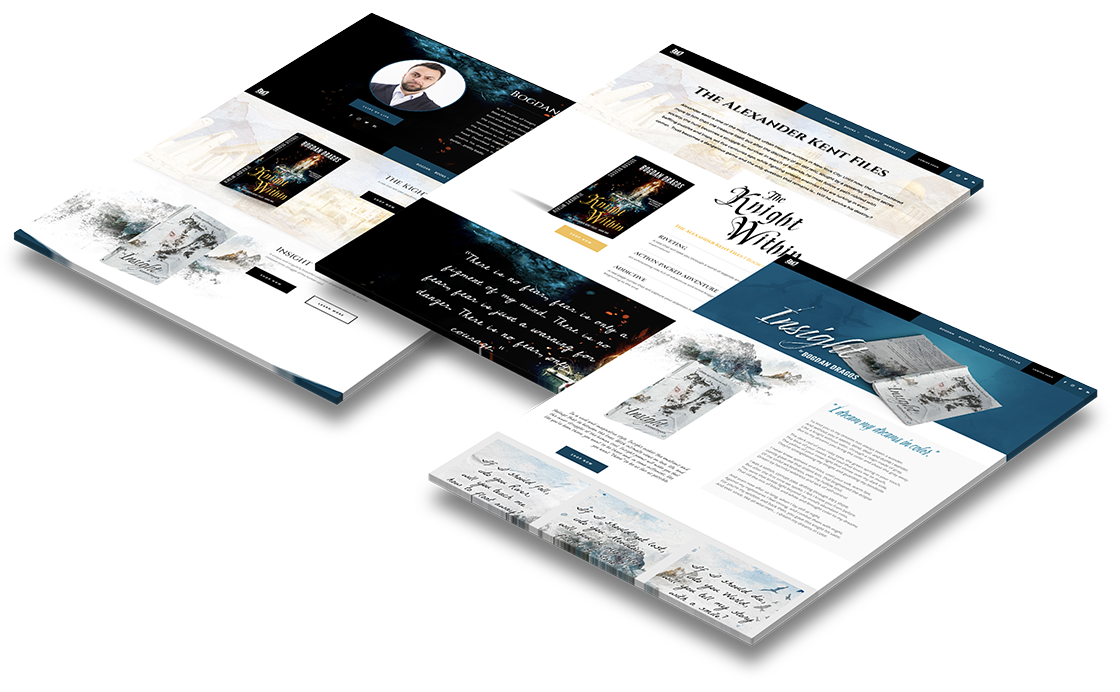 Logo Design / Art Direction / Photos & Videos
We conceived a logo design that was meticulously tailored for Bogdan Dragos himself, capturing the essence of his identity. The open book, a universal symbol of knowledge and storytelling, was formed by skillfully shaping the letters "B" and "D." This ingenious fusion of typography and symbolism created a visual representation of Bogdan's dedication to crafting narratives that open up new worlds of imagination for his readers. The logo's design was carefully curated to convey a sense of elegance and sophistication.
The art direction for promotional photos and videos adhered to the series' atmosphere, featuring cinematic shots that evoked the feeling of being immersed in the story's world.
This personalized logo design for Bogdan Dragos not only distinguishes him as an author but also acts as a signature that readers can instantly associate with his name and literary contributions. It encapsulates his journey of opening the doors to imagination and adventure through the written word.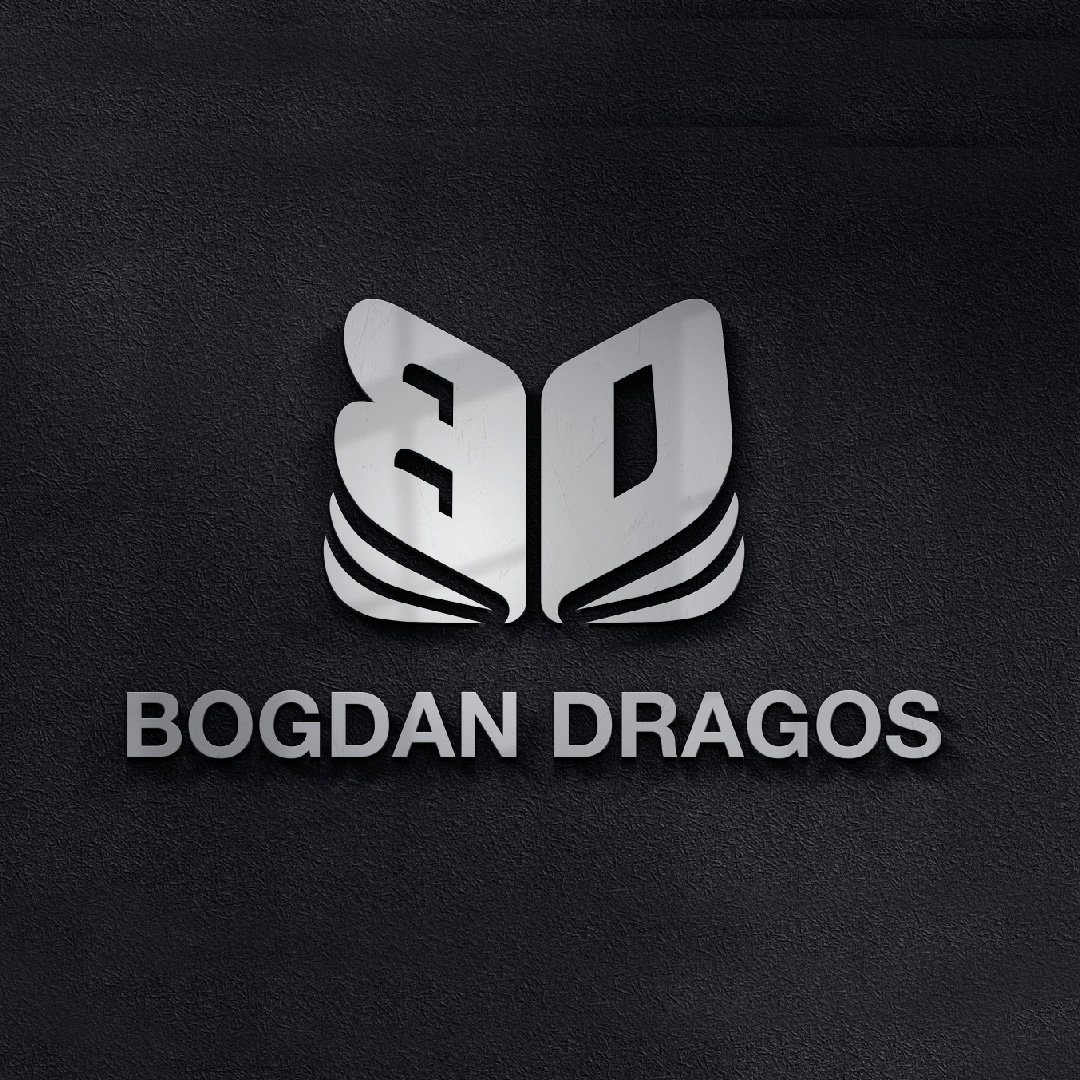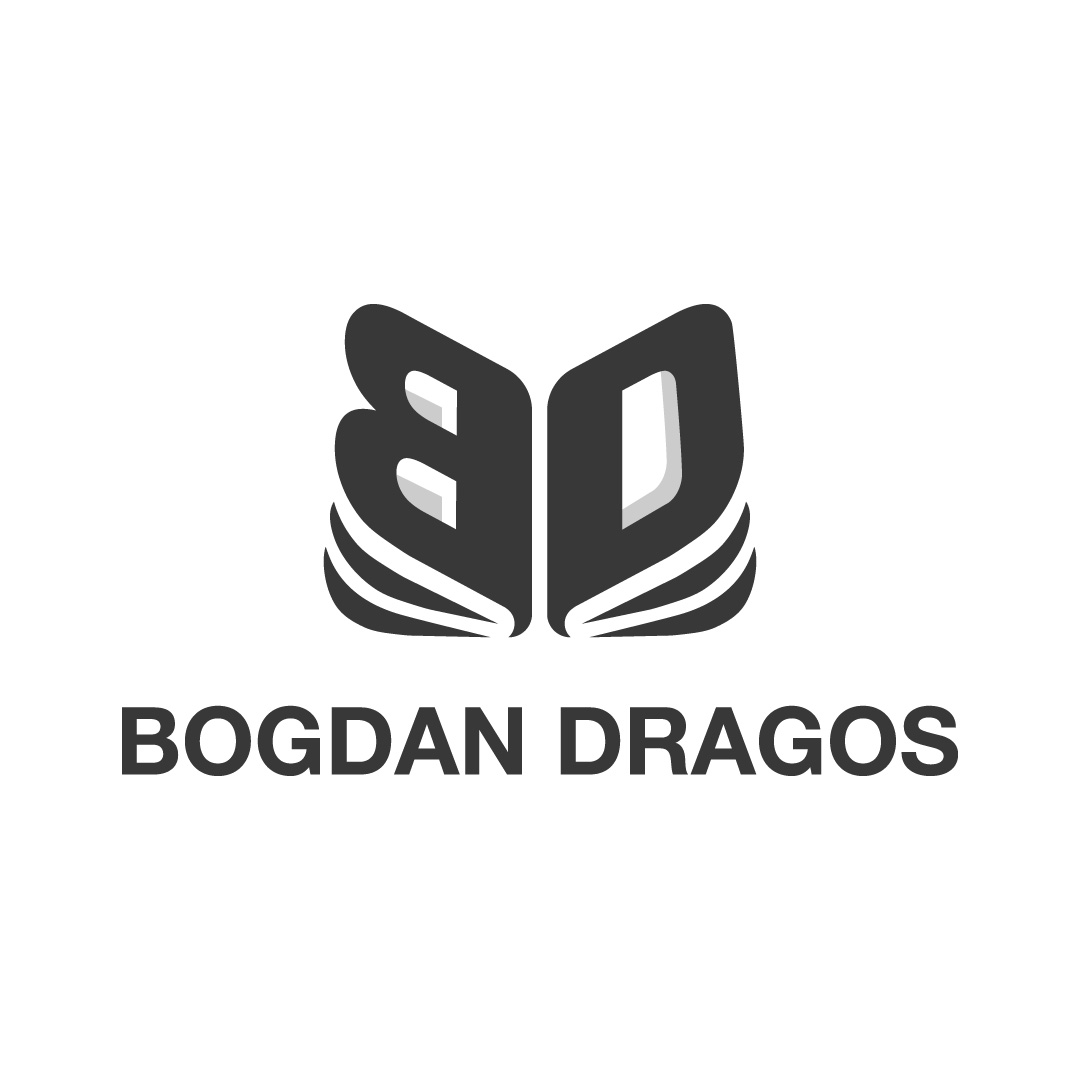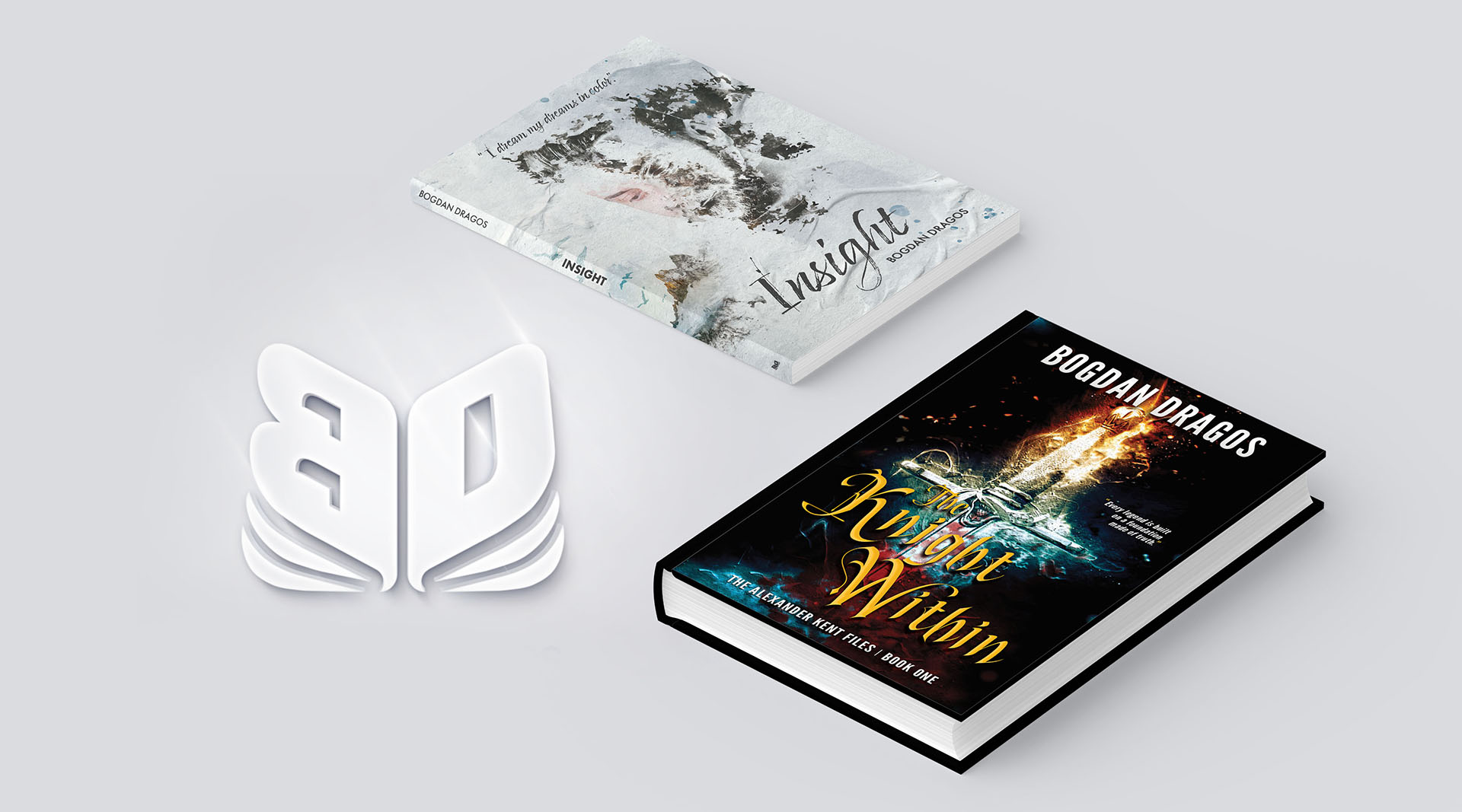 Book Cover Design / Illustrations
Our team collaborated closely with Bogdan to create captivating book covers that visually represented the essence of each installment in "The Alexander Kent Files" and "Insight". The covers featured intricate illustrations that teased key plot elements, ensuring a sense of intrigue and anticipation for readers.
The series received positive reviews from both readers and critics, praising the gripping narratives, well-developed characters, and visually appealing covers.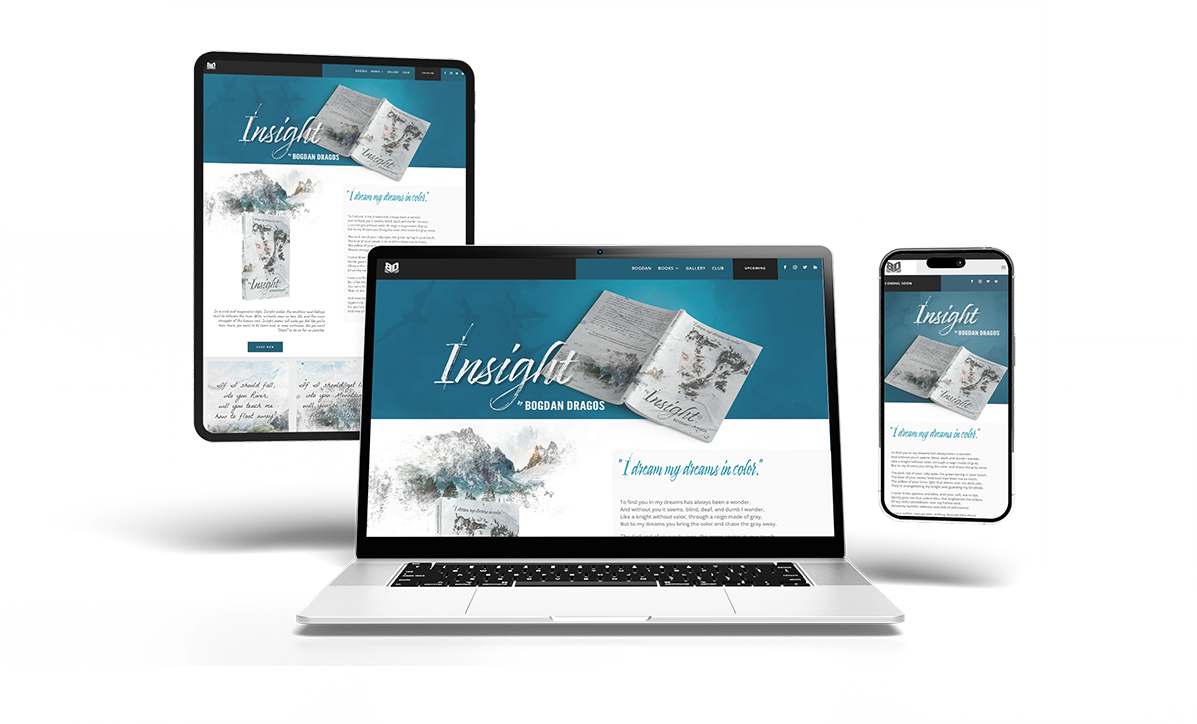 Web Design / Web Development
We developed a sophisticated website that acted as a hub for the book series. The user experience and user interface design were meticulously crafted to ensure seamless navigation, easy access to book information, and an immersive feel that resonated with the series' atmosphere. The website incorporated elements like character profiles, maps, and interactive elements to engage visitors.
The website witnessed high user engagement, with visitors spending more time exploring character profiles and interactive elements.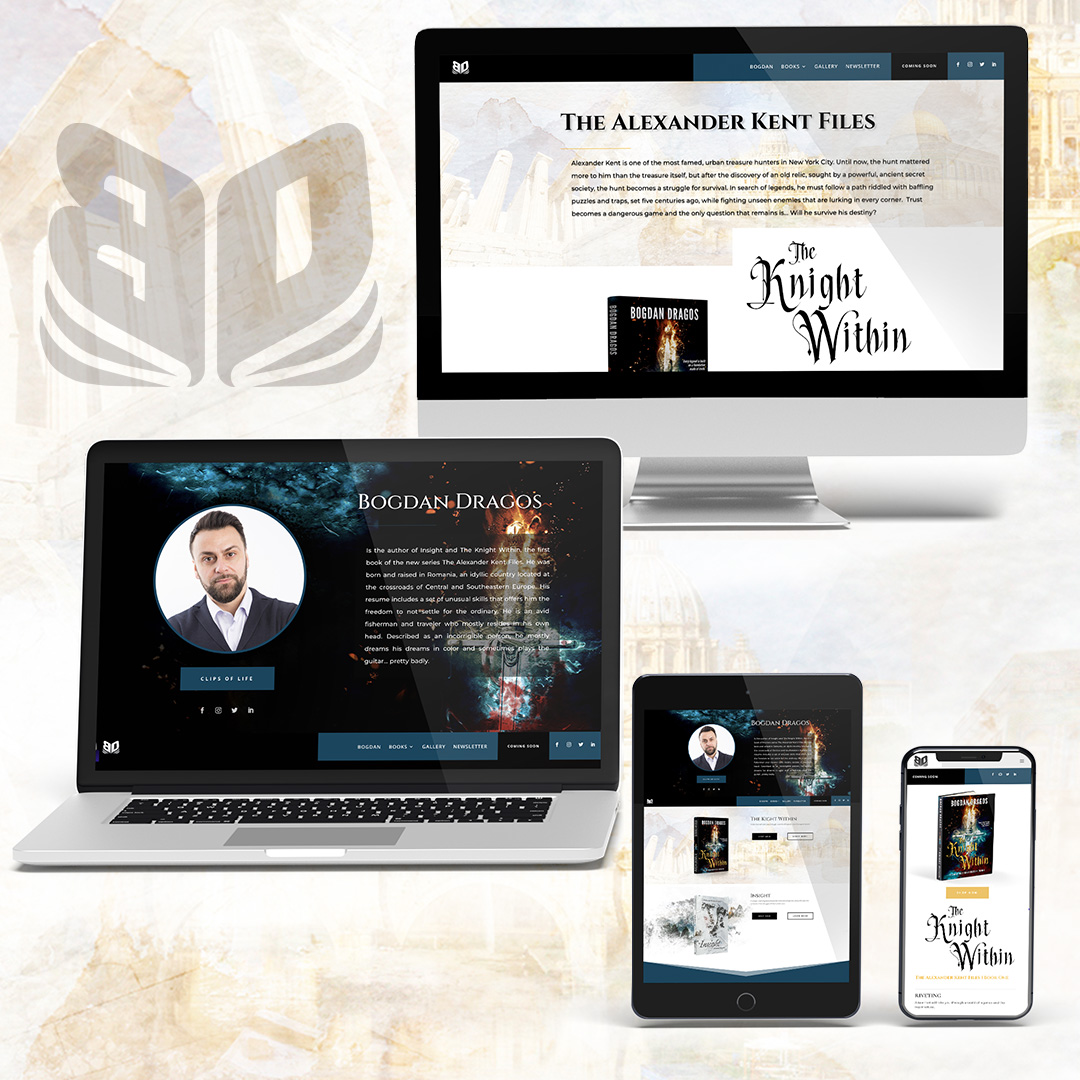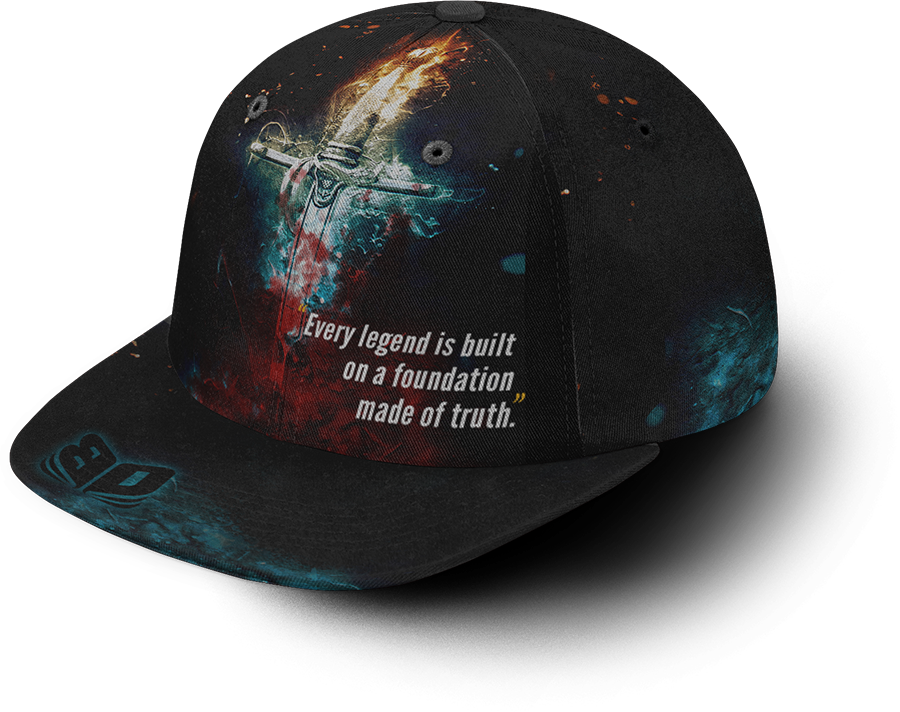 Our focus on user experience and user interface design extended beyond the website to the e-book platforms. We optimized the reading experience with intuitive navigation, typography choices, and visually appealing layouts that matched the brand's visual identity.
Improved user satisfaction, longer website visits, and increased conversion rates.
Social Media Covers / Ads
To generate buzz around the series, we designed eye-catching social media covers, strategically placed ads, and engaging reels that showcased snippets of the storyline. The content was tailored to each platform and aimed to pique interest while maintaining consistency with the brand's visual identity.
The social media campaigns resulted in a substantial increase in followers, engagement, and shares. The teaser videos and interactive content drove conversations and excitement.